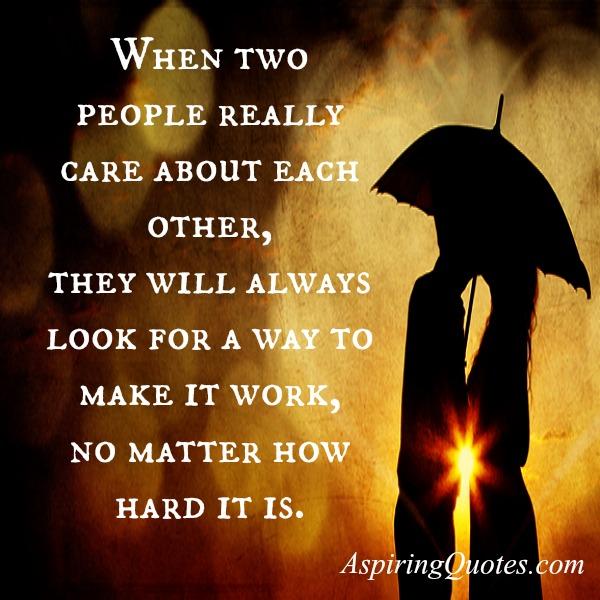 Love and force don't match. If both care for each other then there is no reason to try hard, then it is easy to solve problems together.
True love is when your willing to let someone go so they can be happy. Do I want to see someone I was with at one with someone else, hell no. But I don't want to spend the rest of my life in a unhappy relationship. I don't think anyone should dish a hatred and try to bad mouth the other person. You should always try for a friendship in some form. ~ Brandon Jester 
Sometimes you love each other enough to realize you are not as compatible as you thought, so you love each other enough to let go and move forward separately. Loving and caring does not mean you have to be together in a romantic relationship. 
Both people have to work hard for each other and fight to be in the relationship. I can't fight for someone who's not even trying. ~ Kris Kekoa
Sometimes people build up walls, not to keep others out, but to see who cares enough to break them down.
When you are going through a difficult time in their life, the ones that reach out and stay with you are true people you want be stay around.
Got Something to Say! Comment below :-
comments