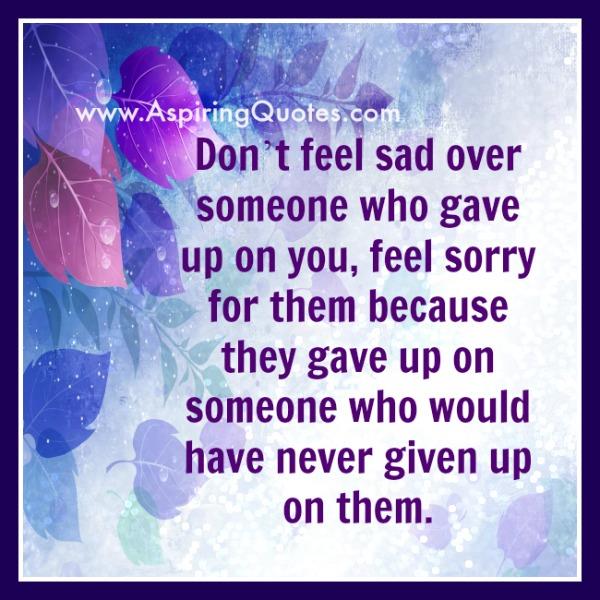 Sometimes the best thing you can do is give up on someone, especially if they use you and treat you like a doormat. ~ Gary Sheets 
If people treat you like they don't care, believe them, they don't.
You don't have to give up on anyone. Some that parted ways for years and then they got back together again or they simply started a relationship then after a prolonged period of time apart and in some cases it was years. If someone wants to be with you then they'll relent. If not well that can really suck. Still, if you leave knowing that you did your best then your conscience is free and it will open the door to someone else. ~ Gordon Lundun 
Pray for those who gave you up.They lost a diamond while busy picking up Stones!
Got Something to Say! Comment below :-
comments