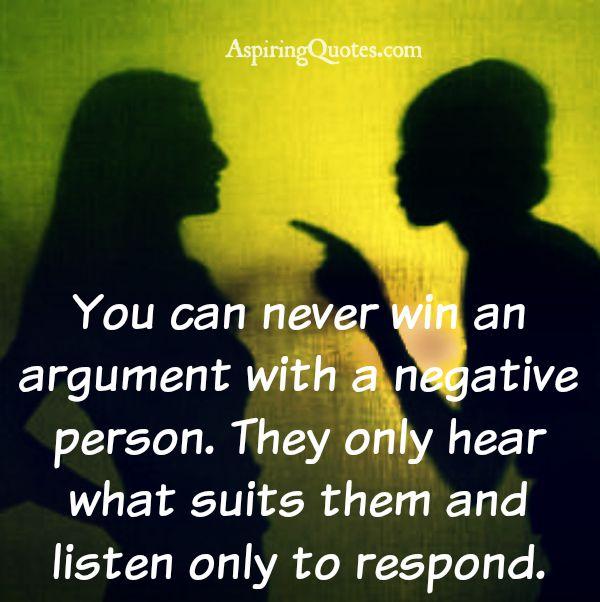 Negative people only read the head lines and think at surface level. They allow their emotions to guide them convincing themselves of reality. 
Negative people are very narrow minded, selfish and of course always right. Being in their company can be dangerous because they bring you down. ~ Rita Singer 
Win or lose doesn't matter! When in argument, just respect the opinion and respond what's in your mind.
Not only people who are negative about life. People who feel themselves to be right all the time also never hear any other side but their own. Easiest thing is to just not engage them in a discussion. It serves no purpose other than frustration. ~ Debbie Vega 
Everyone has moments of negativity. What is important is choosing how to get through those moments. If you are dealing with a negative person, it takes a strong person to show them how to be positive. Although that's not always possible. ~ Amy King 
Never argue with an idiot because they will drag you down to their level and beat you with experience.
Got Something to Say! Comment below :-
comments