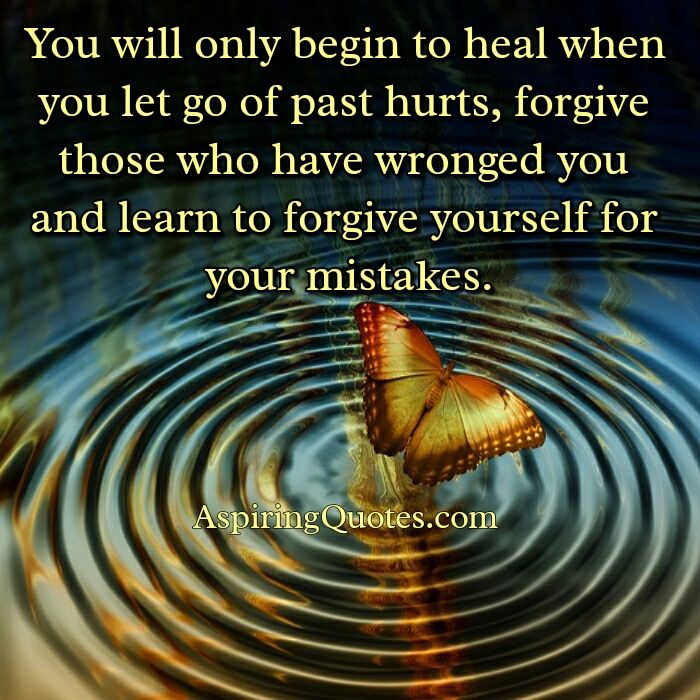 Some people who have hurt you do not deserve your forgiveness. You can certainly forget about them but you can never forgive. Only karma can put things right. ~ Christine Goodfellow 
Forgiving others is easy, forgiving myself is harder but I am learning! 
Those who have wronged a fellow human must repent so that they would fully received the effect of forgiveness. A hundred times forgiveness is given will take no effect without a truly repentant sinner. ~ Joycelyn Lactao 
Stop blaming the world for your mistakes, just get over it and move on!
Start with forgiving yourself first. When you love, forgive and like yourself, then you can move on. Forget the past and forgive others! ~ Elena de la Torre 
Forgiving oneself of past regressions will help to keep your perspective clear for the future. Believe in the almighty and don't let others sway your future. For there is a path and God will lead us to that time and that place. ~ Sandy Loesche 
Got Something to Say! Comment below :-
comments