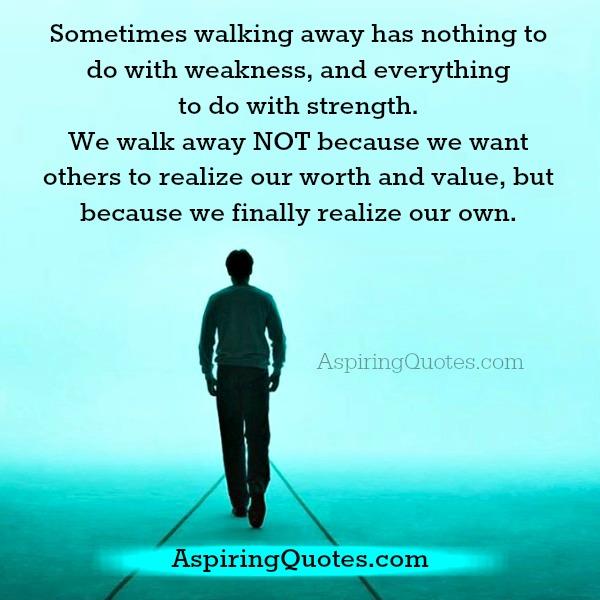 Some times we need to stand up to protect ourselves or others. Other times we need to show the strength, courage and self control to walk away.
It takes a very strong person to walk away from a bad relationship or situation.
Respect yourself! Keep it
moving for the love of peace!
Just simply walk away, no words left to say, because we finally reach the end line of giving everything without being appreciated. Sad thing but it happens a lot of times. ~ Autumn Heart 
It might be painful for now, but worth while for your own sanity in the long run. ~ Antoanela Partalis 
Got Something to Say! Comment below :-
comments