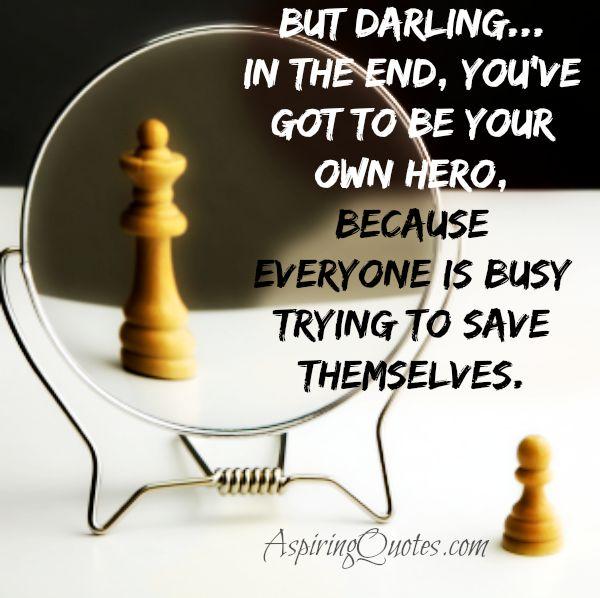 When you are your own hero, you know you are ok. When you are taken care of, you bring value to others because you are not needy and you also strive to help others because you are taken care of.
The only persons who love you uncondetionally are your parents, and they care to save you.
The person itself is a best problem solver. People will give you different advices based on their experiences but in the end you know better what's good for you.
You might try to help people by being there for them when they are having problems. Beware! When it's your turn and you need help you are on your own! Nobody cares! Nobody wan to hear anything, nobody want to know. That time, all that people care about is themselves. They remember you no more. ~ Normooesser Gooms
Got Something to Say! Comment below :-
comments