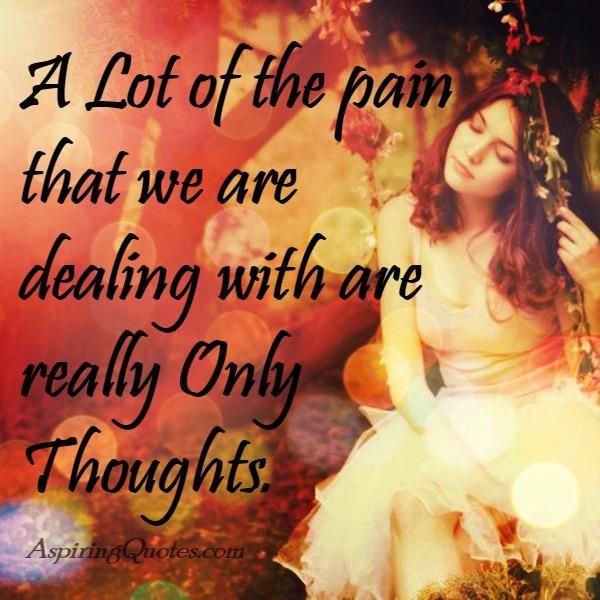 Thoughts that don't pay…
thoughts that do pain…
thoughts that don't add but destroy…
thoughts without future…
thoughts minus vision…
thoughts garnished with hypertension…
thoughts dressed with stroke…
thoughts the Lord never approves…
thought me not these thoughts, O Lord…
teach me to number my days & be grateful!
for all the mountains & valleys…
THANK YOU LORD! ~ Unknown
Thoughts trigger emotions. When we are feeling pain, pay attention to what is going on in your head. I'm going through some grief and loss issues myself right now and every time I have an overwhelming sense of loss. It's usually because I'm thinking about the one I lost, memories, images & thoughts.
We have the power to change thoughts and change our experience and feelings. Realizing this has changed my life. If I don't believe everything I think I feel so much better. ~ Elaine Ecker 
Thoughts control emotions. Let your mind relax and control your thoughts. Use your thinking logical brain, not your emotional brain.
Brain dictates the body, so we must guard against negative thinking because it affects our health. Indeed, we create our own problem by the way we think; like we get stress over little things-if one is extremely a perfectionist. ~ Ana Lac Pen
Got Something to Say! Comment below :-
comments